Vivek Wadhwa has joined Fragomen as Chief Operating Officer (COO). Read more here
Reporting directly to Fragomen Chairman Austin T. Fragomen, Jr., Wadhwa is responsible for the direction and oversight of Fragomen's operations around the globe, including the newly created Fragomen Technologies Inc. (FTI), the Firm's subsidiary focused on the nexus of law and technology. He will also play a vital role in helping ensure the success of the Firm's global strategy on both a short- and long-term basis.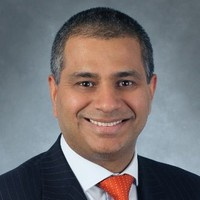 Wadhwa spent two-plus decades with McKinsey & Company, including 14 years as a Partner, where he led strategic and operational transformation of the world's largest companies, while also helping drive the global management consulting firm's acquisitions, partnerships and alliances within McKinsey New Ventures.
"We are extremely fortunate to have someone with Vivek's strategic vision and proven leadership experience as COO," said Fragomen, Jr. "Further, his grasp of technology and strong financial acumen make him a tremendous fit for us. I look forward to Vivek's strategic guidance and support in maintaining our strong upward momentum, especially in these challenging times."
Prior to McKinsey, Wadhwa held leadership roles at IBM, CS First Boston and venture-backed technology start-ups, including Seer Technologies and Versata, where his responsibilities included international business development.
"I am excited to be joining a firm with such a stellar reputation around the world," said Wadhwa. "As demonstrated by Fragomen's recent acquisition of SimpleCitizen and the establishment of Fragomen Technologies Inc., the Firm continues to be at the forefront of the industry, driving innovation. I look forward to working with Austin and his leadership team to power further growth and drive innovation."
Wadhwa is a graduate of the Indian Institute of Technology and earned his MBA from the Wharton School of the University of Pennsylvania.
About Fragomen
Fragomen, a global immigration firm and member of the Am Law 100 and Am Law Global 100, is a leading firm dedicated exclusively to immigration services worldwide. The Firm has more than 4,100 immigration professionals and support staff in more than 50 offices across the Americas, EMEA and Asia Pacific. Fragomen offers immigration support in more than 170 countries.
The Firm supports all aspects of global immigration, including immigration program management, strategic planning, quality management, compliance, government relations, case processing and program reporting. These capabilities allow Fragomen to represent a broad range of companies and organizations of all sizes, as well as individuals, working in partnership with clients to facilitate the transfer of employees worldwide. For more information, please visit www.fragomen.com.