Dubai is truly a global city. With an overwhelming majority of its population internationally born, Dubai is the most populous emirate in the United Arab Emirates and only continues to grow. Historically, Dubai has had a more open immigration system when compared to the broader Middle East Region—in terms of both the ease of the immigration process and transparency of regulations.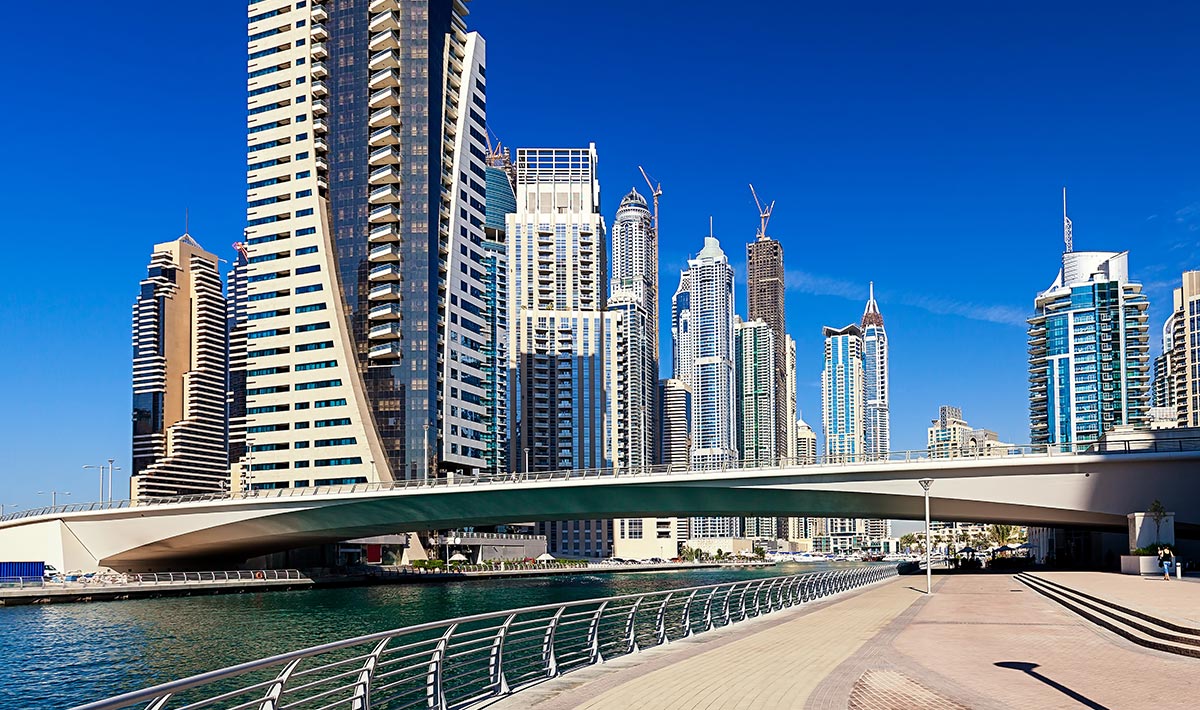 A long established business hub and growing transportation, logistics and regional headquarters center in the UAE, Dubai is also the gateway into the greater Middle East and North Africa (MENA) markets. And it's no wonder—with a highly modern infrastructure, local stability and security, a favourable income tax environment and progressive immigration policy, the emirate offers an abundance of business and career opportunities for individuals and companies alike. 
Over the last decade, immigration trends in Dubai have shifted. Ten years ago, trade workers came in droves to serve the construction boom of the time. Today, more skilled workers are flocking to Dubai than ever before. With the emergence of free zones, the number of companies in the technology, financial services, and healthcare sectors has rocketed. At Fragomen in Dubai we help businesses across a wide variety of industries with their immigration needs. We provide the full range of immigration services in the region, from transactional support, to consulting and risk management. 
Like many of Fragomen's offices, the Dubai office is organized into teams that focus on specific types of matters, clients and jurisdictional expertise.  It is from our two Dubai office locations that we provide services to clients in Abu Dhabi, Sharjah and the others of the seven emirates comprising the UAE. 
Our Dubai team members are client-focused and highly committed immigration professionals with substantial local regional know-how and resources. We have a unique hands-on approach to immigration services and we tailor solutions to fit each client's needs. Much like Dubai itself, our team is made up of an extremely diverse group of staff, comprising over 20 different nationalities and 10 different languages, including Arabic. We believe diversity is key to success in this industry, and our collective cultural insights inform our service approach and delivery. We understand first-hand how the immigration process can be both exciting and taxing. We strive to understand your mission and objectives—and know how to think outside the box to find answers to your most complex immigration challenges. 
As members of the community, we also share our talent and skills to help those in need. Fragomen in Dubai has a Charity Committee that organizes fundraising events and volunteer initiatives throughout the year. For example, we've worked with the Al-Noor school where we provided one-on-one classroom assistance to children with learning disabilities. Many of our staff also independently volunteer their time and efforts to a range of causes, from assisting with initiatives to improve working conditions for laborers, to arranging community clothing and toy drives. 
Fragomen in United Arab Emirates is Fragomen UAE Ltd., operating exclusively as an immigration consultancy and not as a law firm in United Arab Emirates.