Within Atlanta pulses the "financial heartbeat" of the Southeast. Rich in history and diversely populated, Atlanta has grown into the cultural and economic core of an increasingly vibrant center for national and international business. Its impressive development as the largest and busiest transportation hub in the world, and presence as a major distribution center, reflects the energy and multicultural spirit of the companies doing business here.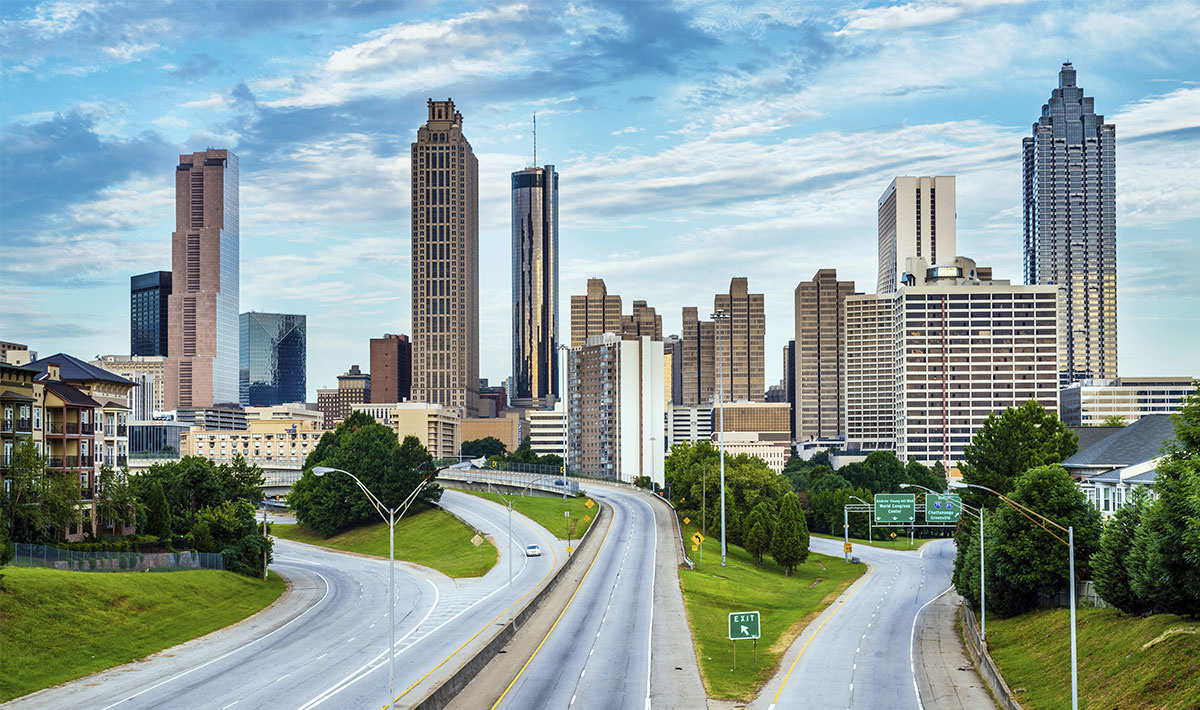 The Southeast is on the verge of significant future growth. In addition to being the principal business gateway to the Southeastern United States, Atlanta has grown into a thriving international city for companies doing business in the U.S. and around the world. In partnership with top educational institutions, many organizations are actively investing in developing the life sciences, manufacturing and technology industries. As a result, job-producing foreign investments in the Southeast are on the rise and more and more U.S. companies are expanding internationally. Certain industries in Atlanta—in particular, those with a significant technology component—tend to have higher numbers of foreign national employees. While a large number of these foreign nationals work with multinational companies, many are employed by local businesses as well.
Fragomen is a natural fit for Atlanta's widespread development and growing opportunities. With our leadership role in the immigration space, ongoing expansion, and wide-ranging U.S. and international capabilities, Fragomen in Atlanta is uniquely poised to help businesses navigate and manage their immigration opportunities and needs. Our significant bandwidth in the region enables us to efficiently and comprehensively represent both large and leading global companies, as well as emerging and smaller, local businesses. We leverage our collective knowledge from our offices worldwide along with our local capabilities and experience to be an agile, scalable and valuable partner to our clients. 
Our Atlanta practice consists of nine client account teams serving the immigration needs of clients throughout a wide range of industries. We are frequently recognized as the top business immigration practice in the region and have been listed in prestigious publications such as Who's Who Legal, The Legal 500, Chambers USA, and other legal publications. A number of our Atlanta attorneys are also highly active in government relations and national immigration organizations, and have been instrumental in shaping and influencing national immigration policy and law. The Atlanta team is especially committed to the local community they serve, hosting and participating in a variety of charitable drives and initiatives throughout the year. 
Fragomen in the United States is Fragomen, Del Rey, Bernsen & Loewy, LLP