Switzerland may be small, but the country packs an economic punch. While Switzerland is typically recognized as a banking and financial center, cities such as Zurich offer much more than financial rewards. Nestled in the Alps, Zurich's multicultural flair attracts visitors and businesspeople from all around the world. Its high-quality infrastructure and sweeping natural surroundings make it a top destination for skill and talent today.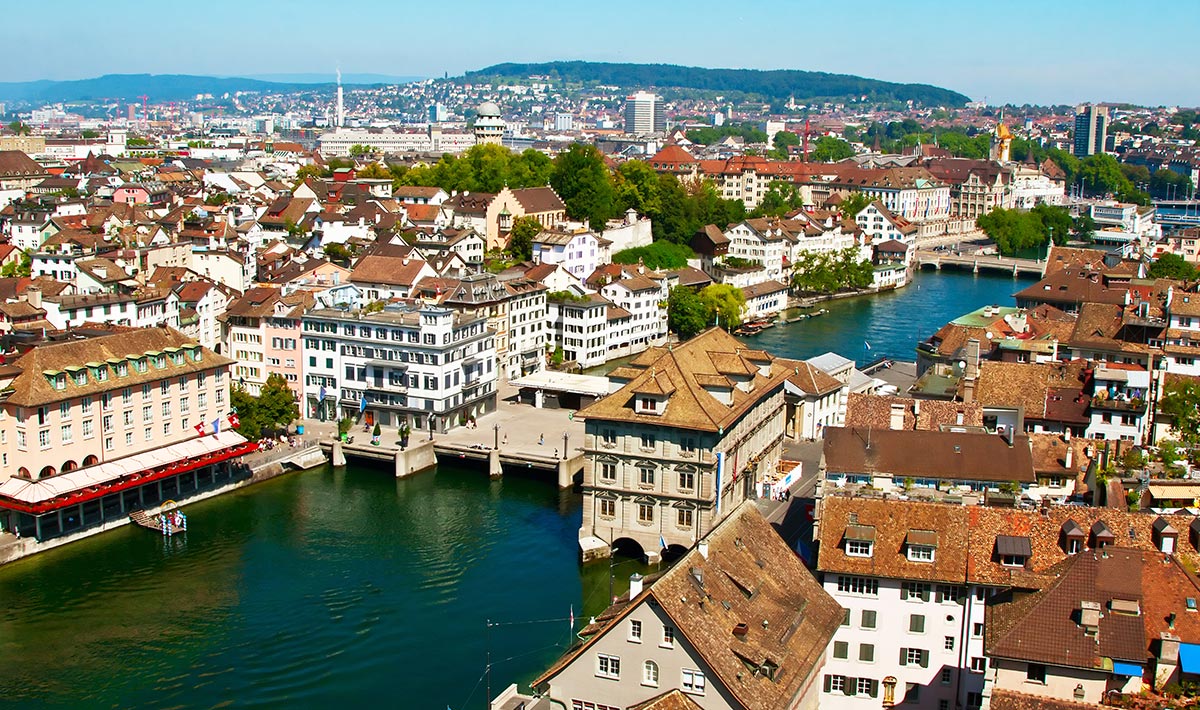 Fragomen in Zurich is an immigration consultancy with professionals and staff members from more than a half dozen different countries. Our multicultural perspective and our location in the world's most famous neutral country also give us a unique perspective on European and worldwide political, economic and migratory trends. When combined with Fragomen's worldwide resources, our innovative approach to immigration in Switzerland offers companies operating in Switzerland a one-of-a-kind immigration solution.
Switzerland's leading companies operate in the manufacturing; banking, finance and insurance; pharmaceutical; energy; engineering and construction; and telecommunications industries. In general, the country's business community is pragmatic—acknowledging that they need foreign nationals to make their businesses run smoothly. However, the Swiss government's approach is not always so simple. Switzerland's 26 cantons have wide latitude in applying federal immigration rules and processing applications, creating hurdles for companies bringing foreign workers to job sites nationwide. In addition, visa and work permit options are extremely limited for individuals without a university degree or more than 10 years of work experience in their field. 
These challenges mean that immigration in Switzerland is a shifting landscape of rules and requirements—and companies often have a difficult time navigating the pitfalls. Professionals at Fragomen in Zurich analyze the viability of cases as they receive important facts and set expectations with the client up front. We have strong and respectful relationships with the cantonal labor market authorities and the cantonal migration authorities, as well as with the Federal Office for Migration. This allows us to work with Swiss immigration decision makers at every level to discuss complex cases and resolve challenges to our clients' qualifications, where possible. By keeping the lines of communication with governmental bodies open on a national and case-by-case basis, we help keep our clients on the path to success.
Fragomen in Zurich also recognizes that companies may need international support. To provide strong and targeted resources to multinational companies based or operating in Switzerland, we partner with Fragomen professionals in our network of worldwide offices. Instead of having multiple immigration providers with disconnected knowledge of your global operations, we organize and prioritize based on who you are and where you are, worldwide.