Phoenix is an important business and immigrant center, making it a key U.S. location for companies and foreign nationals alike. In addition to companies of every size, Phoenix is home to several prominent universities and health care institutions, which rely heavily on skilled and professional talent to maintain their reputations as leaders within their industries. As a result, it is a common destination for highly skilled foreign nationals—particularly in the fields of science, technology, engineering, and mathematics.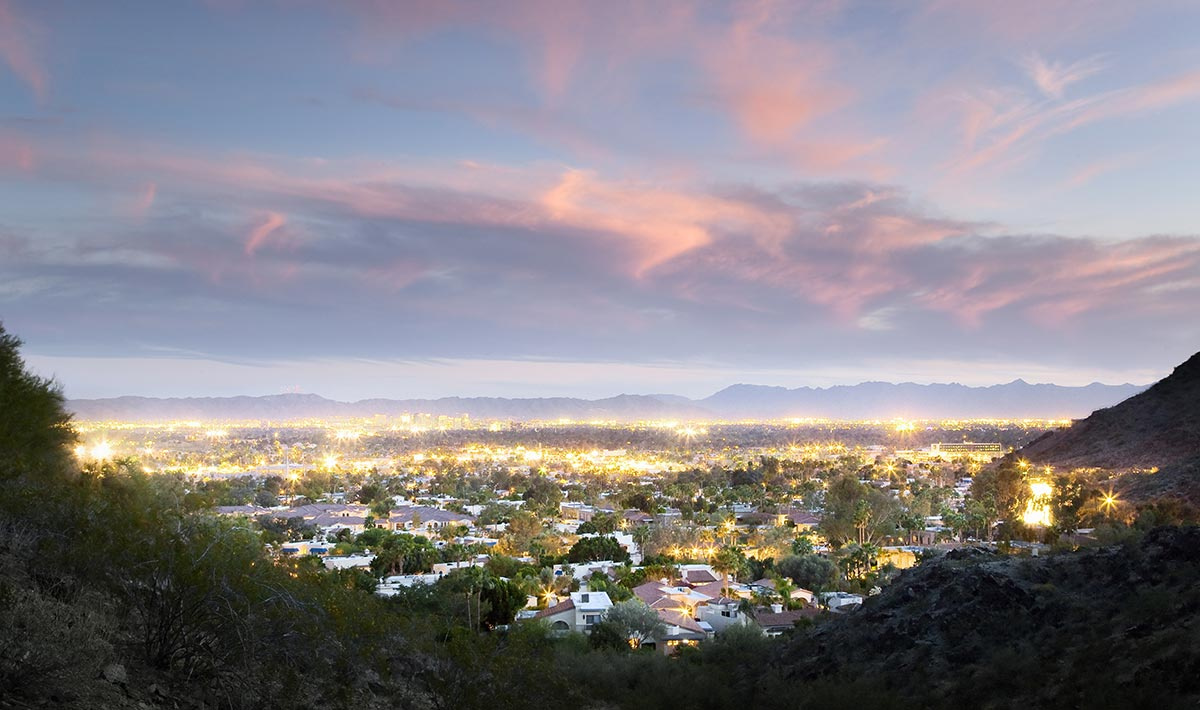 To meet the demands of the fast-paced business life and diverse industries present in Arizona and the Southwest, Fragomen in Phoenix uses highly efficient and successful processes for immigration program and case management. By continuously evolving these processes to anticipate and meet our clients' demands, we keep the cost of our services to a minimum, which allows companies to put their money toward growing their business instead. Several of our professionals are schooled in LEAN and Six Sigma, giving us the training and ability to improve processes by removing waste. This results in better—and simpler—immigration services for our clients, and gives us the ability to streamline each client's immigration program regardless of their size, structure or industry. While we work with clients of all sizes, we value and support each client equally.
As a historical hotbed for immigration issues and reform, Arizona provides unique opportunities for our professionals to provide legal support to immigrants from around the world. Our Phoenix office works with nonprofit legal service organizations, such as The Florence Project, to provide pro bono legal services to men, women and unaccompanied children detained by U.S. immigration authorities in Arizona. By providing pro bono services to impoverished foreign nationals, Fragomen's legal staff in Phoenix helps to address the inequity in representation of this population. The Phoenix office also takes part in other volunteer initiatives to improve our local community.