With its proximity to Mexico, Latin America, Asia and gateway to the Pacific Rim, Los Angeles is a prime destination for immigration. The entertainment capital of the world, the city is host to a tremendously diverse population of residents and industries alike, including tourism and hospitality, financial services, aerospace, automotive, and shipping.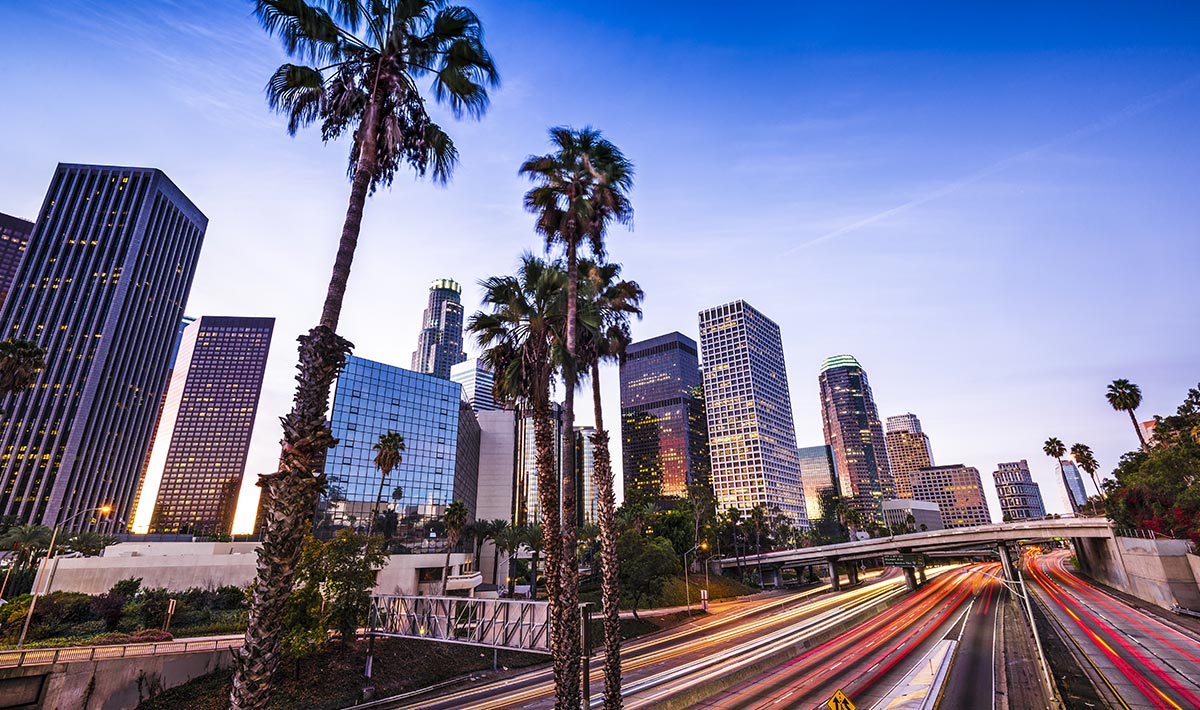 At Fragomen in Los Angeles, our diversity mirrors the colorful ethnic and cultural composition of the greater LA and Southern California landscape. We offer comprehensive U.S. and global immigration services for businesses and individuals to continue to support LA as an incubator of innovative concepts, products and entrepreneurism. 
Our Los Angeles location supports the corporate immigration needs of large and mid-sized multinational businesses, and smaller U.S. and multinational companies, as well as the immigration needs of individuals and families. Many foreign nationals brought into the Los Angeles area in recent years work in the professional services, banking/financial services,  computer, and oil and gas sectors. The shortage of qualified local workers in the U.S. for the biotechnology and information technology sectors has increased employee mobility and immigration. In addition, the recent shift to offshoring professional services work has led to an increase in training for those positions in the U.S. 
Fragomen in Los Angeles provides a full range of immigration services, including assistance with nonimmigrant visas, permanent residence, and I-9 services and technology. We also tackle the specific local immigration issues faced by businesses and individuals here. In addition to addressing issues such as L-1 visas and export control concerns, we work with many technology and biotech companies which employ a large number of Indian and Chinese nationals affected by the immigrant visa quota backlogs. We also work with our consulting and professional services clients in instances where they are scrutinized on the issue of third party worksites. We partner with clients to confront complex matters, and have developed appropriate relationships with government agencies to help effectuate solutions. For example, we have helped to overturn a denial on an L-1 petition by working with the Ombudsman's office, worked with a Congressman's office to reopen a denied Adjustment of Status case for a dependent child, and resolved an EB-1-3 Multinational Manager case with Service Center Operations in Washington, D.C.
We have a diverse, dedicated staff in Los Angeles, comprising experienced and long-term Fragomen professionals, former government officials and thought leaders in the field of immigration and mobility. We work in teams to provide optimal support to clients, balancing professional efficiency with personalized service delivery. To enhance our service offerings, we also have a specialty Individual Case Unit team to provide services to individuals and families. Our staff is also involved in the LA community, volunteering and providing pro bono support for a variety of initiatives throughout the year. The local team leverages the firm's worldwide infrastructure and dedication to immigration to enrich our capabilities, service and skills. 
Fragomen in the United States is Fragomen, Del Rey, Bernsen & Loewy, LLP.