Location is important. Fragomen in Miami is situated in the heart of the bustling metropolitan area known as the gateway to Latin America. As an international city, Miami is home to many multinational corporations, representing a variety of industries, most notably banking, finance, education, healthcare and tourism.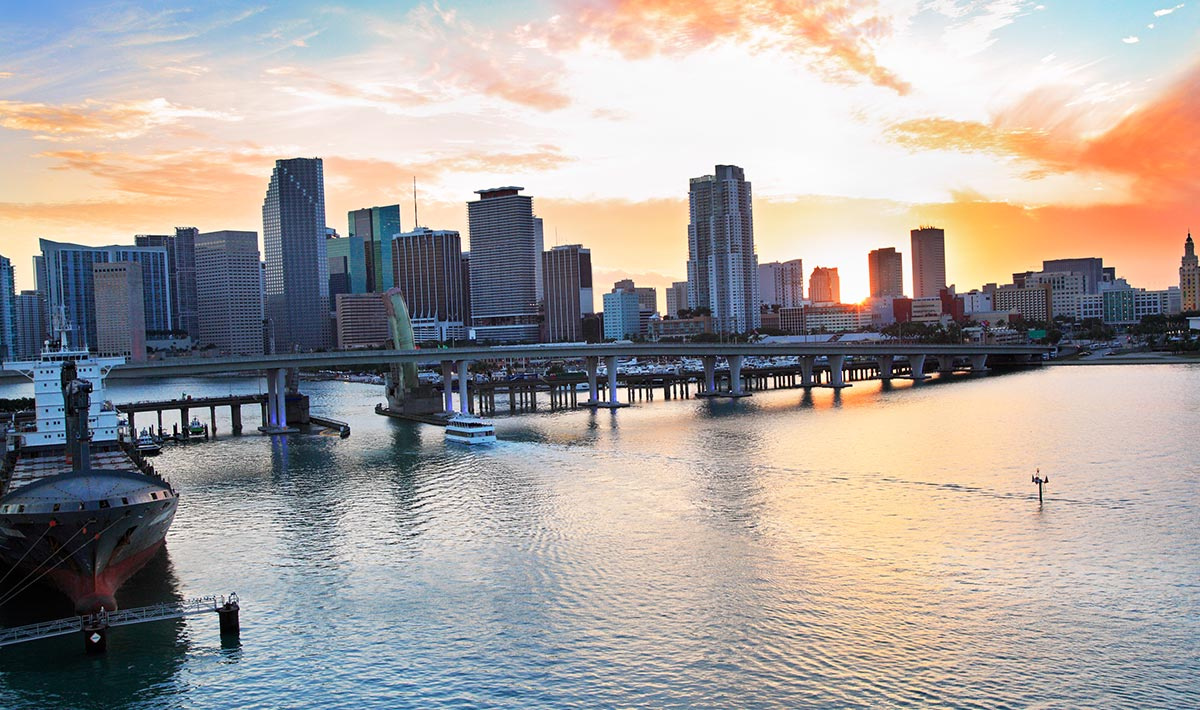 The draw of the Miami area is a natural one for many Latin American companies and divisions looking to grow their international presence. With that growth comes the steady need to bring employees across borders, which is not an easy task. We represent businesses from a cross section of industries—including those where immigration is key in the Miami area, such as leisure and hospitality, cruise lines, health care, education and research institutions. Whether you need assistance with nonimmigrant visas, permanent residence visas, higher education visas or anything in between, we can help. We also assist many individuals, such as investors (EB-5 program) and families, to meet their immigration needs.
Regardless of the industry, immigration laws and regulations present complex challenges. You need to be able to call on the help of trusted professionals who have the depth and breadth of knowledge that it takes to navigate the complicated waters of the immigration process, while having specific experience and connections to local government offices and officials. Our Miami office has that knowledge and experience. For example, Fragomen Partner Enrique Gonzalez is the former Vice Mayor of the City of Miami, and served as Special Counsel on Immigration and the principal advisor and negotiator to U.S. Senator Marco Rubio (R-FL) on the Border Security, Economic Opportunity, and Immigration Modernization Act (S. 744) passed by the Senate in 2013.
All immigration situations are not created equal. For that reason, we offer a customized, personal approach to help you with your specific immigration challenges. This approach is reflected in the long-standing relationships we have with the majority our clients, and embraced by our newer clients. It's our job to keep you abreast of any new developments concerning immigration laws or regulations that may affect your business.
We are truly a reflection of the community we serve. As local business needs have grown, our Florida office has evolved from a small local practice into the largest immigration services provider in the state. We are very involved in the Miami community, providing volunteer and pro bono support for a number of local and national efforts, including the Deferred Action for Childhood Arrivals program. Our growing office of professionals is as diverse as the people and companies we represent. With over 50 offices worldwide, we have the global reach that our clients have come to expect, while providing the localized knowledge that aligns with the needs of our clients in the Miami area. Leverage our experience and let us work for you.
Fragomen in the United States is Fragomen, Del Rey, Bernsen & Loewy, LLP.