The Big Apple is an epicenter of global wealth and opportunity for businesses and individuals alike. This boom town never stops thriving, and offers monumental opportunities to individuals and businesses of virtually all shapes and sizes—from major Fortune 100 companies to entrepreneurial start-ups and high-net-worth investors.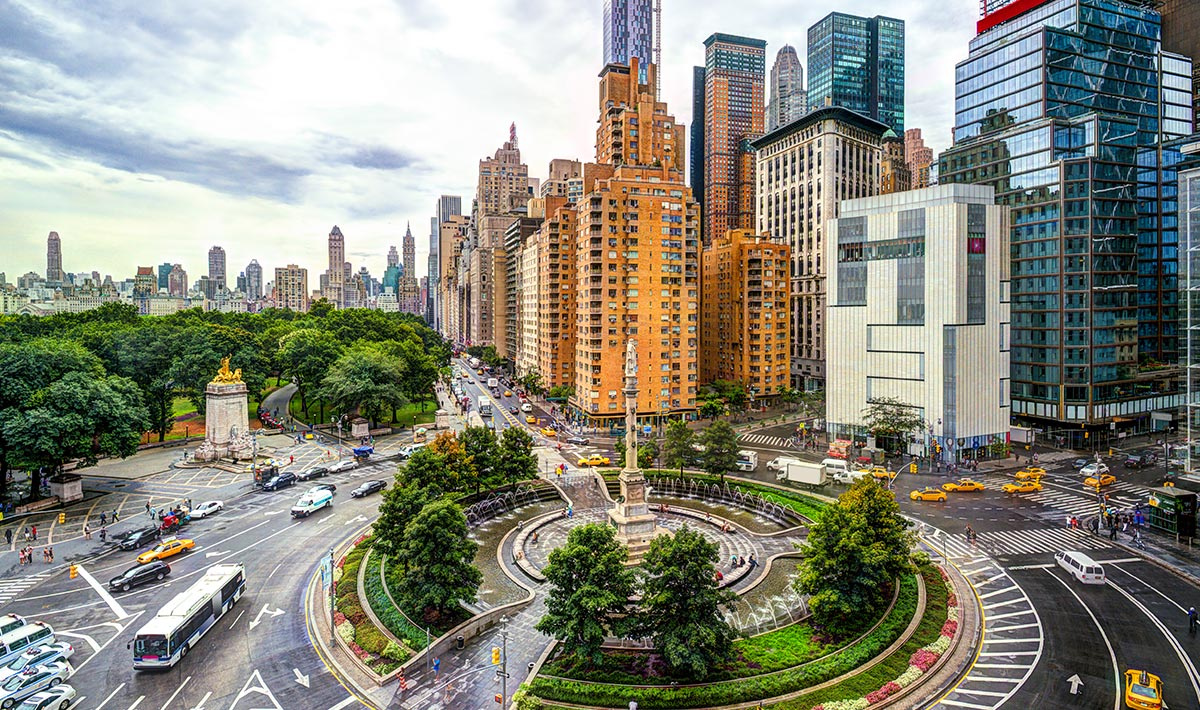 As the gateway to the American dream for so many, New York City is home to some of the best and brightest minds in the world. The steady stream of skills and talent to and from New York has resulted in an extremely diverse workforce and a vibrant immigration environment that supports ongoing business innovation and economic growth. 
With so many multinational companies headquartered or located in New York City, there is a strong need for support of complex, multinational immigration programs that provide a holistic approach to immigration. Foreign investment in New York has also created a niche market for immigration providers catering to a unique clientele. To meet these challenges and provide a one-stop-shop for our clients, Fragomen in New York has extensive and robust resources. With some of the seminal minds in the immigration industry today, our teams of professionals keep pace with "the city that never sleeps." As Fragomen's first office and one of our largest offices worldwide, our U.S. immigration attorneys in our New York office work in concert with professionals covering global markets—allowing us to provide consistent, dedicated support under a single umbrella. We work to anticipate challenges and identify evolving trends head-on, in order to provide creative and strategic solutions to even the most complex problems. New York also houses specialty teams that focus on the needs of specific industries and client sectors, such as investors, individual clients, and groups requiring pro bono support.
In New York, Fragomen's clients are from every industry and situational background. We support banks; financial services firms; educational institutions and related nonprofit organizations; healthcare, biotechnology and pharmaceutical companies; technology companies; entertainers; trade organizations; media organizations; manufacturers; and leisure and hospitality services companies, along with companies in a vast array of other industries. We also support companies undergoing government audits and investigations, individuals facing arrest or deportation, and individuals and families coming to the U.S. for marriage or following to join a resident family member. 
Our New York professionals are as diverse as the clients we serve. Our professionals and staff speak a multitude of languages and hail from around the world. We believe that this diversity helps us to empathize with our clients while keeping our finger on the pulse of immigration on a local and global scale. 
Fragomen in New York believes in the importance of giving back to the community. For example, the firm has sponsored a Fragomen Fellow at the City Bar Justice Center, an association of the Bar of the City of New York since 2007. The Fellow is integrally involved in several community outreach efforts—including playing a leadership role in addressing the latest unaccompanied minor child crisis. Additionally, Fragomen attorneys have worked with faculty and students at New York Law School's Safe Passage Immigration Project to provide representation of unaccompanied minors in the immigration process. These are just a few examples of the types of pro bono initiatives in our New York office.