As the third largest city in the U.S., Chicago is a thriving global center for industry, finance and technology. With a major inland port and access to the Great Lakes and Mississippi River basin, Chicago's centralized geographic location holds a logistical advantage for global business activity, and is a hub for land, water and air transport, as well as substantial manufacturing and distribution operations.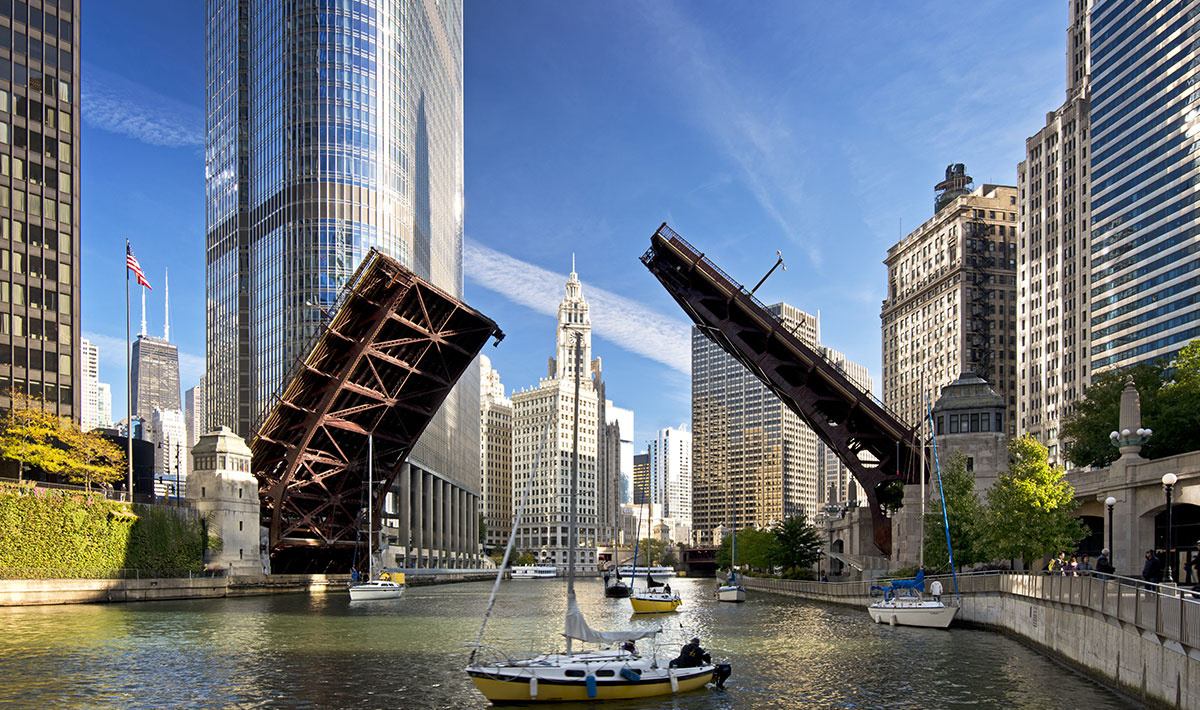 The "Windy City" serves as the central location for a number of heavy-hitters in the financial industry, including the Federal Reserve Bank, the Chicago Board of Trade, and the Chicago Mercantile Exchange, and is a critical epicenter for futures trading. The greater Chicagoland area houses the corporate headquarters of numerous major corporations, universities and national laboratories. Across this diverse group of industries, local companies call on Fragomen's Chicago professionals to help meet the full range of their U.S. and worldwide immigration needs. 
Clients of our Chicago office often encounter the same challenges faced by many companies bringing workers into the U.S. today: insufficient numbers of H-1B visas, the restrictive USCIS interpretation of the L-1 category (particularly L-1B), and the scarce number of employment-based immigrant visas and associated long quota backlogs. While larger multinational technology companies tend to employ a greater number of foreign nationals on a whole, the shortage of IT professionals and fewer U.S. STEM graduates mean that smaller local companies increasingly require foreign nationals to fill technology-related positions. Our Chicago-based immigration teams offer innovative solutions for IT consulting companies dealing with the immigration complexities of employees working at "end client" worksites.
Like other Fragomen offices, our Chicago professionals work in client service teams, with each team focusing on serving the needs of particular clients or groups of clients. These teams leverage their knowledge of industry-specific trends to help similarly situated clients to implement immigration best practices. Our Chicago office also has a dedicated "Emerging Business Unit," which primarily focuses on the unique immigration needs of small and emerging market companies. 
We believe in actively giving back to the community. The Chicago office has partnered with the National Immigrant Justice Center (NIJC) to provide a variety of pro bono services to immigrants in the area. In recent years, we collaborated with NIJC to offer free legal service to young individuals eligible for Deferred Action for Childhood Arrivals (DACA), and have hosted numerous DACA clinics. We also provide routine "Know Your Rights" presentations to unaccompanied children detained at local immigrant juvenile detention facilities. We volunteer regularly with the local community, too, supporting organizations such as the Lakeview Pantry to help feed the disadvantaged and Chicago Cares, to assist a variety of organizations that are serving the needs of Chicago's residents.  
Our reputation for excellence is a direct reflection of our experienced, knowledgeable professionals and unmatched prevalence of immigration and mobility thought leaders—both within our Chicago office and throughout the firm worldwide. Through collaboration, immigration knowledge flows seamlessly between our more than 50 offices, supporting our clients' needs on a global scale. When immigration-related developments occur, our Chicago office clients rely on their Fragomen team to provide timely support and practical advice. Our Chicago office works with you—not just for you—to become an integral part of your business, providing strategic support for your overall mobility objectives through familiarity, focus and a high-touch approach.