Experienced Immigration Professionals
Our experienced immigration professionals play an integral role in our business. With the largest bank of knowledge in the immigration field, our clients will rely on you throughout their journey.

Find a new way to make an impact 
Our experienced business immigration professionals are more than paralegals. As an business immigration professional, you will perform more substantive and client-facing work than you would as a paralegal in a typical law firm setting. From an early stage, you'll be interacting with the foreign nationals and companies we're proud to call our clients. You'll also broaden your experience through  close collaboration with the best professionals in immigration and extensive training specifically designed to drive your growth.  

Fragomen has helped expand my horizons and grow professionally and has provided me with invaluable life experiences.
Sreekala Meppalli | Senior Business Immigration Consultant, Kochi
Opportunities for experienced immigration professionals
22 opportunities for Business Immigration Consultants
25 days ago | United States, Chicago

Business Immigration Consultant (PERM)

Fragomen's Business Immigration Consultant position, formerly our Paralegal role, gives you the opportunity to work with a smart, motivated and diverse peer group. Our exclusive focus on immigration means you will work in an exciting, ever-changing and challenging environment with people who are passionate about immigration. Working in a collegial, team-oriented environment, Fragomen Business Immigration Consultants learn from the industry's leading experts. Our firm commitment to quality and best practices is supported by technological innovation that benefits our clients and staff. Providing world class client service and industry leading technology solutions, Fragomen helps our clients to navigate the complex world of global immigration to better achieve their goals. As a Business Immigration Consultant, you will: 

Apply now

a month ago | United States, Washington DC

Legal Writer

Fragomen is immediately hiring junior Legal Writers for an entry-level Business Immigration Analyst role who will be responsible for analyzing and writing complex business immigration cases. If you are interested in the legal field, want to learn about immigration, and have great writing, research and analytical skills this is the place for you.The Business Immigration Analyst (Writer) will assist in case processing (forms, support letters and Firm Correspondence). Duties include drafting government forms, writing detailed persuasive letters, maintaining files, reviewing documents, identifying issues, and communicating with clients.

Apply now
A real Fragomen journey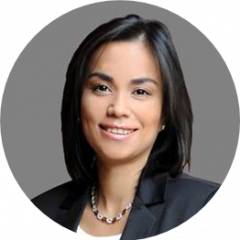 Fragomen has taken me literally from one hemisphere to the other and I have loved every second of the ride!
Pamela Calderon
Over 8 years with Fragomen