Japan's Quest for Talent: New Immigration Strategies in the Global War for Skilled Workers
March 24, 2023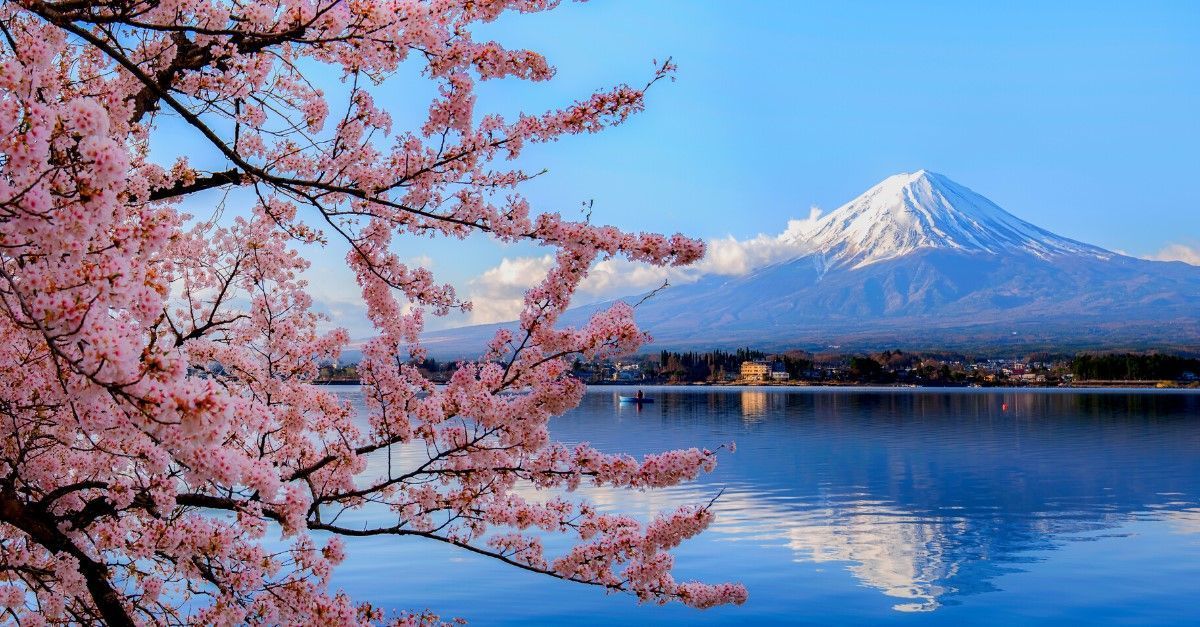 Setting the stage: Japan's challenges
Even as the world begins to move out of the still-looming shadow of COVID-19, the past few years have been undeniably one of the most challenging periods for the global economy, with businesses and nations grappling with the new realities of what the pandemic has left behind in its wake.

Japan's economy, a traditional powerhouse on the global stage, was certainly not spared from the effects of the pandemic. COVID-19 had a significant impact on the country's GDP year-on-year growth, which experienced a drop of 4.5% year-on-year. This continued downward trend in GDP growth is reflective of the broader global economic impact of the pandemic, which had already been felt in 2018 with a 0.6% growth rate, and in 2019 with negative 0.2% year-on-year growth. Adding to these challenges, Japan's debt to GDP ratio also increased from 232.33% in 2018 to 259.43% in 2020, even with the negative GDP growth.
Moreover, the pandemic only compounded pre-existing issues in Japan, such as an aging population and declining birth rates, which led to a labor shortage even before the pandemic struck. The decision to close off its borders, like most countries in the region, further exacerbated these concerns. Therefore, the pandemic only served to highlight the urgent need for Japan to address its long-standing demographic and labor challenges.

The Japanese government has long been aware of the urgent situation in which its economy now finds itself. For instance, in April 2019, Japan introduced the "Specified Skilled Worker (SSW)" visa type, with the intention to fill the need for manpower within the blue-collar sector, made necessary by Japan's declining population. The SSW, however, saw slow uptake and, by the end of 2022, claimed only 64,730 holders. Additionally, the country has also been aiming to hit a target of issuing 340,000 Japanese work visas for foreign nationals (i.e., engineers or specialists in the humanities or international services, etc.) by 2025, although it seems unlikely that the Japanese government will reach this goal.
Addressing the challenges
With these accumulated factors above in mind, the government has announced the introduction of two new immigration pathways to further attract and retain foreign talent and labor to the country.
This development comes on the heels of attempts by many countries to introduce highly incentivized and attractive visa categories for such foreign talent. 

The two new immigration pathways are called the Japan System for Special Highly Skilled Professionals (J-SKIP) and the Japan System for Future Creation Individual Visa (J-FIND).
As alluded to above, J-SKIP and J-FIND have been designed to provide additional, more enticing immigration routes for applicants who meet the eligibility requirements. They are also meant to simplify processes to help attract such high-level talent.

The new J-SKIP category appears to be targeting the more established professionals, given its qualification requirements of a post-graduate education and a relatively higher annual salary. As such, this category would most likely offer the most preferential treatment and an accelerated path (i.e., shortened residency period) to Permanent Residence (PR). The category is aimed at researchers, engineers and high-level managers.

We note that J-SKIP is also based off of the current Highly Skilled Professional (HSP) visa category, which was introduced in 2012. Like the new J-SKIP category, the HSP visa offers preferential treatment that is only available to HSP holders, as well as a significantly shorter qualifying residency period for PR eligibility (the standard requirement is 10 years, but, for an HSP holder, it can be as short as one year).
Now, the HSP category is managed under a points-based system, where the foreign national must accumulate a minimum number of points based on a number of different qualifying categories. For example, there are points available based on the individual's academic background, employment experience, and annual income. With the new aptly named J-SKIP scheme, applicants may be able to "skip" the points-based system and be automatically considered if they meet specific threshold requirements.

On the other hand, the new J-FIND category is geared towards those who are deemed to have the potential to shape the future landscape of the global economy (i.e., graduates). Under J-FIND, only graduates from a Top 100 university in the world (ranked in at least two of the rankings by Quacquarelli Symonds (QS), Times Higher Education and/or Shanghai Jiao Tong University's Academic Ranking of World Universities) of the past five years, can be granted a visa that will enable them to stay in Japan for up to two years mainly for the purpose of job-hunting. Under the current system, such graduates have been able to stay in Japan but only for a short-term period of up to 90 days (under short-term visa status). The stated goal here is to attract young talent with high potential to play an active role in the future economy.
Looking ahead
Is J-SKIP/J-FIND the magic bullet that the Japanese government is seeking? It remains to be seen, but how efficacious these new immigration schemes will be depends on the finer details that are currently being finalized by the policymakers. One promising sign is that it is expected that these new schemes will have online applications, with digitalization a growing (albeit gradual) trend in the Japanese immigration space.
However, while details are still forthcoming and this seems to be a step in the right direction for Japan, the effectiveness of such strategy remains to be seen. It has been a decade since the Japanese immigration authorities introduced the HSP, which was one of the more drastic attempts at attracting high-skilled foreign talent (but the overall success of that program remains a mixed bag even more than 10 years later).
That said, with J-SKIP/J-FIND, Japan is at least signaling its intentions to reinvigorate the economy and its latest bid in the Global War for Talent. We are looking forward to seeing how popular and successful these categories will be in the near future.
Need to know more?
For further information on Japan's recently introduced immigration strategies, please contact Business Immigration Manager Adrian Goh at [email protected], Senior Business Immigration Consultant Jeremy Chua at [email protected] and Business Immigration Consultant Audrey Lim at [email protected].
This blog was published on March 24, 2023, and due to the circumstances, there are frequent changes. To keep up to date with all the latest updates on global immigration, please visit our dedicated COVID-19 site, subscribe to our alerts and follow us on LinkedIn, Twitter, Facebook and Instagram.